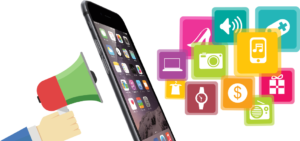 We help our clients to market their mobile app via digital channels to achieve their long-term business goals; for instance, increasing user downloads at an optimum cost. We also look into other success metrics as per required by our clients that align with their marketing objectives.
ACTUAL APP USAGE
Driving app downloads alone is not enough nowadays, one of the main success metrics we always use will be the actual usage of the app after downloading it. With the implementation of app remarketing strategy and the use of automation tool, we are able to help clients increase their user's app usage and also achieve their desired objectives for their marketing campaign.
REVENUE/CONVERSION
We understand that every app will have its own business goals; be it revenue or in app usage.
Our team will be able to optimize and deliver results based on the goals set with the client.
© 2016-2019 Copyright | Digital Optimist - Make The Most Of It